WHITE OUT - Cross Contemporary Art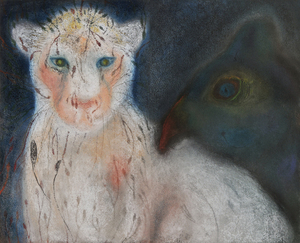 WHITE OUT
Winter Group Show

Opening Reception Fri. Jan 27th
Cross Contemporary Art
81 Partition St. Saugerties, New York 12477
on view thru Feb.26, 2017
GALLERY HOURS: Thurs- Mon 12-5pm

Opening reception for "WHITE OUT: Winter Group Show" was crowded fun!! More info about the show and its participants: http://bit.ly/ccawo Gallery Hours: Thurs-Mon 12-5pm or by appointment 845-399-9751

"WHITE OUT" is a group show featuring 24 of the many artists affiliated with Cross Contemporary Art during its 2 and a half years in Saugerties, NY. The exhibit focuses on various expressions and experiences of "white" in the Visual Arts: from the depiction of white as a pigment, to the definition of white space by form, to the blending of all bands of light to create white wavelengths and finally the understanding of white as the absence of all marks or pigment. White can also be understood as a narrative or a fact (like snow, water or ice), but ultimately white will always remain the expression of all light.
"WHITE OUT" is curated by Jen Dragon and Alan Goolman.

Gregory Amenoff
Richard Bosman
Loel Ann Barr
Katherine Bowling
Joseph Conrad-Ferm
Ford Crull
Peggy Cyphers
Brian Fekete
Deborah Freedman
Robert George
Jared Handelsman
Jan Harrison
Jen Hicks
Catherine Howe
Mark Thomas Kanter
Iain Machell
Mitchell Rasor
Suzanne Rees
Christy Rupp
Nadine Slowik
Melinda Stickney-Gibson
Shira Toren
Dion Yannatos
Zalv

About Cross Contemporary Art: Cross Contemporary Art is a gallery dedicated to showing mid-career and established artists who have a connection to New York City, Hudson Valley and Catskills region. Open Thurs through Mon 12-6, Tues and Wed by appointment or chance. 81 Partition st Saugerties, NY 12477 Phone Gallery Director Jen Dragon 845.399.9751 for more information
---
The Animal Nature and the Psyche - The Art of Jan Harrison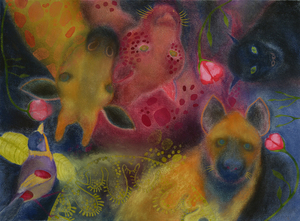 As part of our blog series dedicated to lost and endangered species in the lead-up to Remembrance Day for Lost Species, ONCA delves into the otherworldy work of New York-based artist Jan Harrison. The words are Jan's own as she describes the work. Dive in, and drift a while through the more-than-human psyche…

ONCA's mission is to cultivate environmental and social wellbeing through the arts. We aim in all our activity to inspire creativity and positive action in the face of environmental change, and to help galvanise the creation of a critical mass of work that responds to and explores these changes.



ONCA
14 St George's Place
Brighton
BN1 4GB

01273 607101
http://onca.org.uk/whatwedo/
---
AVIARY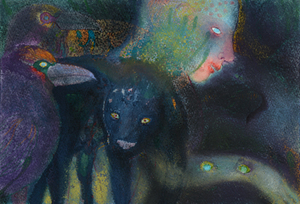 AVIARY, curated by Elizabeth Ennis
August 8 - October 4, 2015
Opening Reception, Saturday, August 8th, 4-6 pm
The Elevator Gallery at the Catskill Art Society,
48 Main Street, Livingston Manor, NY.

Artists: Andrea Brown, Brett DePalma, Elizabeth Ennis, James Gann, Jan Harrison, Joanna Hartell, Brandi Merolla, Frank Mullaney, Joseph Schactman, Michael Staats.
---
THE ANIMALS LOOK BACK AT US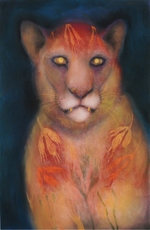 Sara Lynn Henry, Curator

*Williamsburg Art and Historical Society, Brooklyn, NY,

September 21 through October 20, 2013.
Artists in the exhibition: Terri Amig, George Boorujy, Catherine Chalmers, Stella Chasteen, Sue Coe, Lee Deigaard, Mary Frank, Jan Harrison, Gillian Jagger, Nina Katchadourian, Isabella Kirkland, David Marell, Christy Rupp, Alan Siegel, Janice Tieken, Eva van Rijn, Jess Wallace.
Catalogue, illustrated. Cover image: Jan Harrison's painting, "Big Cat - Mountain Lion With Foliage Fur."

Previously exhibited at Byrdcliffe Kleinert/James Center for the Arts, Woodstock, NY, February 22 through March 24, 2013.
---
Anima/Animus; the strange and beautiful world of Jan Harrison

Roll Magazine Article: Anima/Animus; the strange and beautiful world of Jan Harrison.

by Donatella de Rosa

---
Dear Mother Nature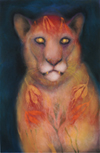 DEAR MOTHER NATURE: Hudson Valley Artists 2012


Curated by Linda Weintraub

Samuel Dorsky Museum of Art

State University of New York at New Paltz

New Paltz, NY
June 23 - November 4, 2012

Alice and Horace Chandler and North Galleries
"Big Cat - Mountain Lion with Foliage Fur"
©2011, Jan Harrison
pastel, charcoal and ink on rag paper
45 x 34.25 inches.
(Seven inch border of rag paper around image.)
Private Collection

Jan Harrison performed in Animal Tongues with animal sculpture heads, in front of her large pastel painting,
"Big Cat - Mountain Lion with Foliage Fur,"
at the Samuel Dorsky Museum of Art, on September 15, 2012.
---
Other Than Human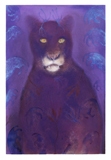 OTHER THAN HUMAN, Kingston Museum of Contemporary Art,

KMOCA,

103 Abeel Street, Kingston, NY 12401.

Three-person exhibition: Jan Harrison, Chris Harvey, Susan Siegel. June 2 - 30, 2012.

Exhibition of Jan Harrison's "Big Cat," "Corridor Series Primates," and "Tiny Cat" pastel paintings.....Jan will perform in "Animal Tongues" on opening night, June 2, 2012, 5 - 7 pm, performance at approximately 7 pm.

"In June KMOCA presents three artists with fascinations for creatures other than humans. Each artist in their own way explores how by blurring the dividing line with the "other than human," we might become something other than human ourselves." (excerpt: Press Release)





---
DIVINANIMALITY: Creaturely Theology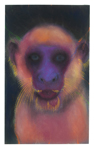 Jan Harrison's pastel paintings from The Corridor Series exhibited at Drew University in conjunction with the conference, DIVINANIMALITY, 2011, Craig Chapel. Drew University, Madison, NJ.

"[T]he ahuman…divinanimality…the excluded, foreclosed, disavowed, tamed, and sacrificed foundation of…the human order, law and justice."
—Jacques Derrida, The Animal That Therefore I Am
Jan Harrison's painting "Blue Cat #3" will be on the cover of the book, DIVINANIMALITY, Fordham Press, to be published in the fall, 2014.

---
PEACEABLE KINGDOM - View Installation Views of Group Exhibition and Opening Reception.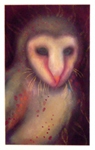 PEACEABLE KINGDOM – curated by The Outsider's Studio Collective. Andrea Brown-Elizabeth Ennis-Jan Harrison-Joanna Hartell-Margaret Hillary Moore-Michael Staats-Patricia Sprott-Susan Moody Ward-Joni Wehrli, at DVAA, Alliance Gallery, 37 Main Street, 2nd floor, Narrowsburg, NY, July 1–23, 2011.
---
PAJ: A JOURNAL OF PERFORMANCE AND ART - Article and Podcast Interview with Linda Weintraub.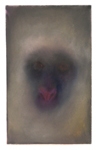 Artist Jan Harrison speaks with writer and curator Linda Weintraub

Jan Harrison's work explores the connections between human and animal psyches and takes the form of painting, pastel, sculpture, and performance. Jan's essay in the January 2011 issue of PAJ: A JOURNAL OF PERFORMANCE AND ART , called "Singing in Animal Tongues: An Inner Journey", describes the origins and scope of Jan's work, including her ability to speak and sing in "Animal Tongues." In this podcast, Jan and Linda discuss Jan's art and the animal beings who help create it.